George McGovern's Heart Healthy Diet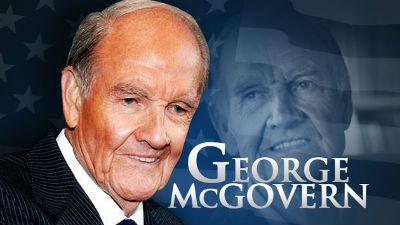 Senator George McGovern wanted to be President of the USA. He failed in that quest. His Heart Healthy Diet for the American people was to be his legacy.
The Senate Select Committee on Nutrition and Human Need.
The Senate Committee modified the American Heart Association Diet. McGovern claimed that his objective was "a healthy population." Prof. Jean Mayer and Dr Mark Hegsted, of Harvard University, influenced the writing of Nick Mottern, an employee in McGovern's office, a journalist by profession, who carried the prime responsibility for writing the report.
Committee member Senator Charles Percy noted: "experts have found enough incriminating evidence to conclude that our super rich, fat-loaded, addictive and sugar-filled American diet, was sending many of us to early graves."
Jeremiah Stamler, an epidemiologist, was perhaps the leading proponent of the diet-lipid-heart hypothesis. At this time his MRFIT study was still in it's "successful" phase. Stamler was strongly supported by other epidemiologists and by nutritionists. Medical "experts" who were not biochemists or physiologists were supportive. One survey of "doctors" revealed that almost 92% agreed that a "moderate change in diet" to reduce heart disease risk was appropriate.
Firmly opposed were people like George V. Mann, and E.H. "Pete" Ahrens. Ahrens stood so strongly against the proposed recommendations forcing the Senate Committee to agree that the "scientific proof is not there yet."
Dietary Goals for Americans
The final proposal usually called "The McGovern Report" was biased towards vegetarian diets, highly political, designed to reduce heart disease, stroke, high blood pressure, obesity, diabetes and some cancers. But a major political objective was to support the American farmer and the food industry.
Because poverty and hunger is a real political issue, it was also important to recommend food that was affordable, and carbohydrates are the cheapest source of calories available.
Nick Mottern resigned, because McGovern in negotiation with the National Live Stock and Meat Board, changed the recommendation regarding the place of red meat in the diet.
---